Expeditions: Viking
As the newly appointed chieftain of a modest Viking clan, you'll have a village of your very own. But to carve your name into the runestones of history you'll need great strength, and great wealth to grow your village's prosperity and renown. There is little left to be gained from the Norse lands and so you must set your sights on the the seas to the West, where tales speak of a great island filled with treasure ready for the taking.
Your trusted huscarls will follow you to Valhalla if that be the order of the day, but you'll need more than loyalty to leave a legacy that will be remembered for a thousand years. Now assemble a worthy band of warriors, build a ship, and seek your wealth and glory across the sea. Britannia awaits in Logic Artists' Expeditions: Viking.
Contents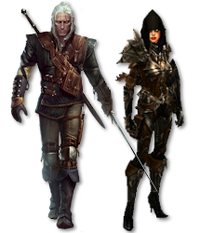 RPG Games
Go to these sites for info or for help with your own wiki!
AdventureQuest • Agarest War • Arcanum: Of Steamworks and Magick Obscura • Baldur's Gate • Biomutant • Dark Souls • Deus Ex • Diablo • Divinity • Dragon Age • Dragon Blaze • Dragon's Dogma • Elder Scrolls • Expeditions: Viking • Fable • Fallout • Faster Than Light • Fate/Grand Order • Five Nights at Freddy's World • For Honor • Grand Chase • Hyper Light Drifter • Ib • Legend of Heroes • Mass Effect • Might & Magic • Onmyoji • Shadowrun • SpellForce • Summoners War • Tales of Erin • Tom Clancy's The Division • Torment • Undertale • Wasteland • The Witcher
Want your community included? See how!
See all of our RPG gaming wikis!

Polls
On what type of articles should this wikia focus first?
On a scale of 1 to 10, with 10 being the highest score, how do you rate this wikia?
Community
Helping the community
Want to get started on helping add and edit this wiki? Read these links first!